Action Plan For Learning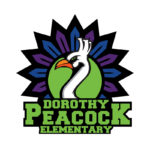 At Dorothy Peacock Elementary, we acknowledge that our school and the work we do for our students and community occurs on the traditional, ancestral and unceded territories of the Matsqui, Kwantlen, Katzie and Semiahmoo First Nations.
Literacy Development
GOAL: To have 100% of our students reading at or above grade level expectations before the end of grade 3.
SUMMARY OF ACTIONS:
Use of consistent assessment tools to track cohorts of students.
Implementation of common strategies and tools among primary grades in teaching reading.
Targeted intervention strategies for students who are not yet meeting reading level expectations
Partnership between school and home to support reading development.
MEASUREMENT: We will be tracking individual students through the primary grades (from Kindergarten to Grade 3) to assess whether they are not yet meeting, approaching or meeting reading level expectations.
Social Emotional Development
GOAL: To have students able to self-regulate their social-emotional state to maximize readiness for learning.
SUMMARY OF ACTIONS:
Continue to implement the Zones of Regulation as a common language for students to assess their current social-emotional state.
Develop strategies to help students move into the "Green Zone" when they are dis-regulated (Red Zone, Blue Zone, Yellow Zone)
Create spaces where students can practice self-regulation (Zen Den, Cloud 9, Learning Hub)
MEASUREMENT: We will be interviewing focus groups of students, collecting data from teachers and tracking behaviours of students as well as their ability to move into the Green Zone
Communicating Student Learning
GOAL: To provide effective feedback of learning to students through proficiency scales and student
inclusive conferences.
SUMMARY OF ACTIONS:
Implement the use of Proficiency Scales throughout the entire school
Conduct Student Inclusive Conferences in lieu of first and second term report cards
MEASUREMENT: To be determined.